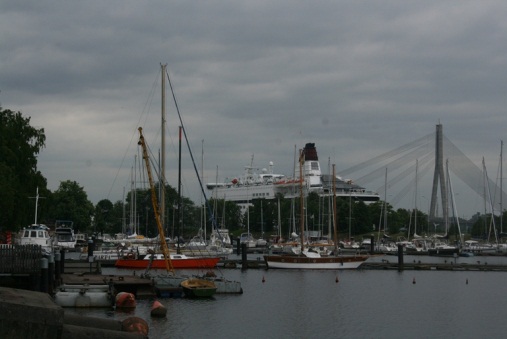 Want to try boating, but not sure enaugh to go for a longer route? Maybe you want to rest together with friends or colleagues, celebrate some event in a different way than usual or show Riga from other point of view to your guests? We offer short trip with Jeņču laivas boats in Riga channel and Daugava river. Route beginning and end in Andrejosta, route lenght- 6,3km.
Warning! If there is a strong wind and possibly large waves in Daugava, then route will include only Riga channel- there and back.
Andrejosta- small gulf in the right side of Daugava, where the Riga channel meets Daugava river. There is also located Riga yacht center.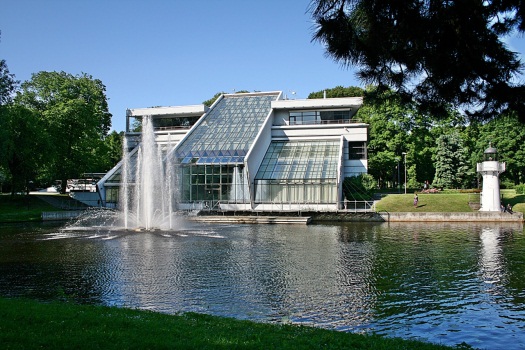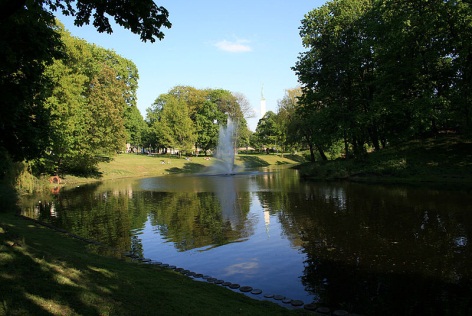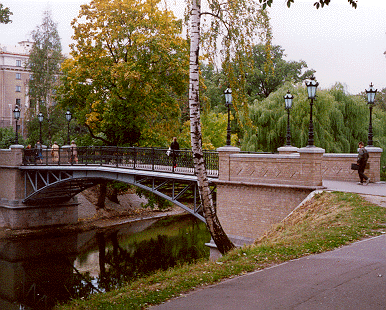 From Andrejosta route follows Riga channel- the border between Riga and its Old city which is located on the island. Riga channel is 3,2 km long and approximatley 2 m deep. There are 16 bridges of different width crossing Riga channel and connecting Old Riga with the rest of the city. Both ends of Riga channel have canal locks to avoid wind surges.
The channel was established after the demolition of the fortifications of the city around 1857. The shape of Riga channel follows the historical lines of fortifications.
Riga City council started embankment works before Riga 800. There are beavers living in the channel- there are not many cities where beavers live in the city center.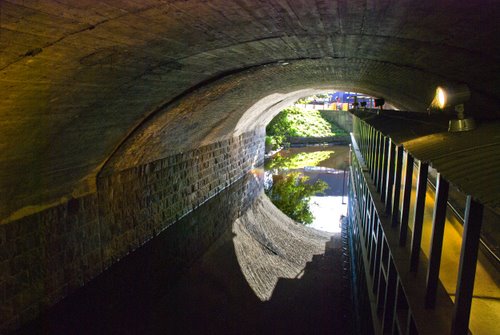 Route goes through the Kronvalda park, past Congress Hall and Latvian National Theatre, under the bridge through which passes one of the most busy streets of Riga- Kr. Valdemāra street. Then the route goes till Basteja park which is 15m high artifical hill.
After it we can see Freedom monument and Latvian National Opera, followed by Kr. Barona Street and Station squere where channel goes under the Stockmann shopping center.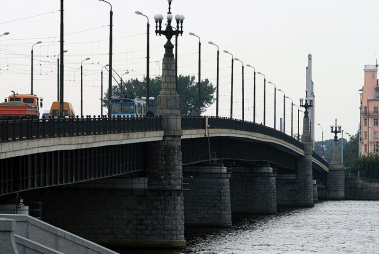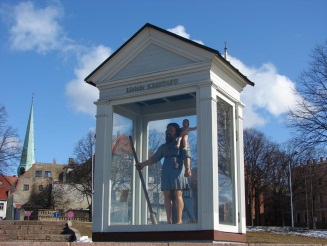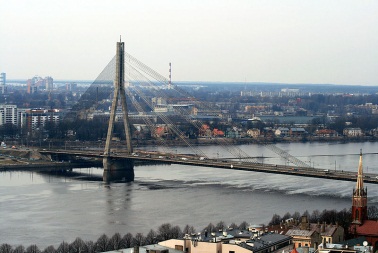 After the Stockmann channel goes between Riga Central market and Bus station where it soon meets Daugava river where route continues. From Daugava side we can see Railway bridge, Old city panorama, Stone bridge and monument of Big Kristaps. When route leads us near Vanšu bridge, on the right side we can see Riga castle- the residence of president of Latvia. On the left side is Ķīpsala island- place which is unique with it's historical buildings and therefore included in UNESCO World heritage list.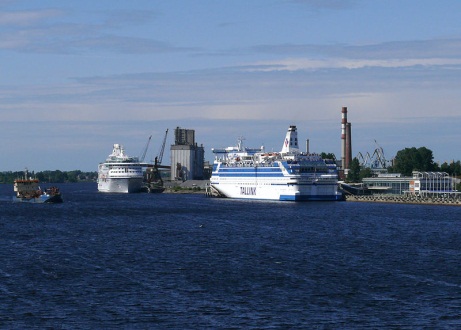 The ending part of the route leads by Passenger Terminal and then goes back in the starting point- Andrejosta.